Fitness Training
One of the most important things in life is to have a healthy body, especially as we grow older. You will enjoy your life more if you are in great physical shape.
And what's important for everyone to know is that strength training is not just about body builders lifting weights in a gym. Regular strength training is good for people of all ages and fitness levels to help improve your general physical and mental health.
FITNESSS TRAINING - KIDS / ADULTS
CYCLE TOURS-SMALL GROUPS
Customised fitness programs to suit individual requirements
2/3 sessions in a week for active lifestyle. Recreational or Endurance Cycling
One day or Multi day cycling trips and treks/walks around Bangalore for smaller groups
3 days customised trip Kolar - Kaiwara - Bangalore for Meena Iyer
"For a long time I had this dream of going on a cycling tour. But I didn't have the confidence to do it alone nor did I know my own capabilities for a long distance cycling. Meera Solved both these problems for me.

She graciously agreed to be my bicycling guide. Meera has exhaustive knowledge of the cycling world and can talk for hours on this subject. She planned the trip in such a way that I could gradually increase my cycling distance every day. I started with 50 kms -- My first half century - the first day and by the third day I almost hit 75kms in windy conditions. Throughout the trip Meera was like a mother hen looking over her (brood of one :) ). She made sure I hydrated myself adequately, that I took regular breaks, and had sufficient nutrition. And also suggested methods to take care of bum sores. In the later part of the day we did short treks in the neighbourhood which was like an icing on the cake. I felt comfortable going with Meera because she has encountered and solved all kinds of problems one faces while touring long distances.

Overall it was an incredible experience. Now I am hungry for more such trips with longer distances. Sometimes one needs a little help in getting going and Meera was the right catalyst for me. Thank you Meera.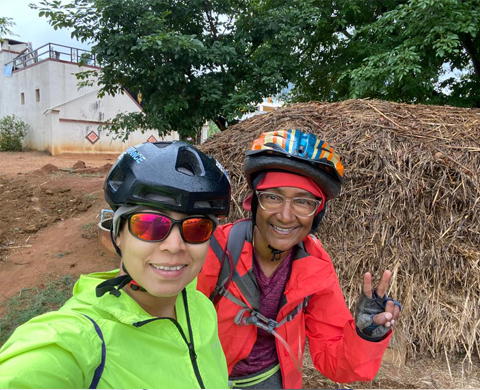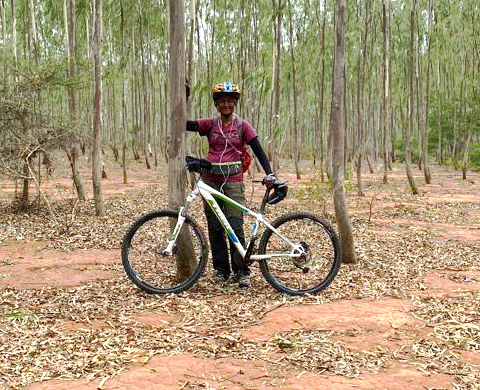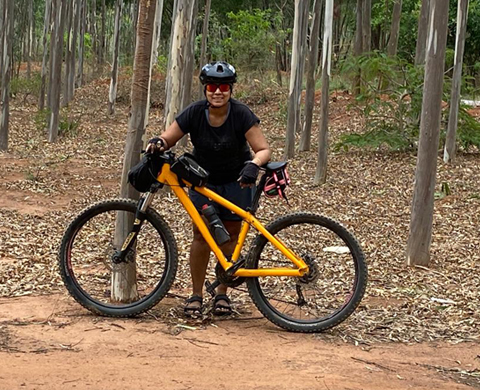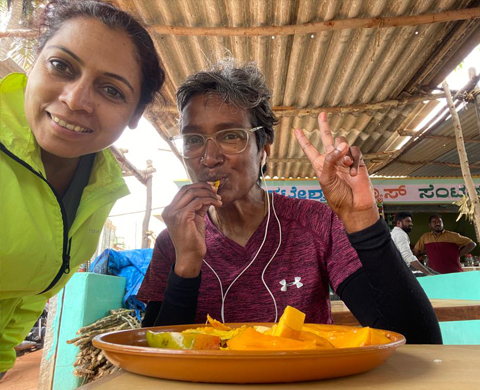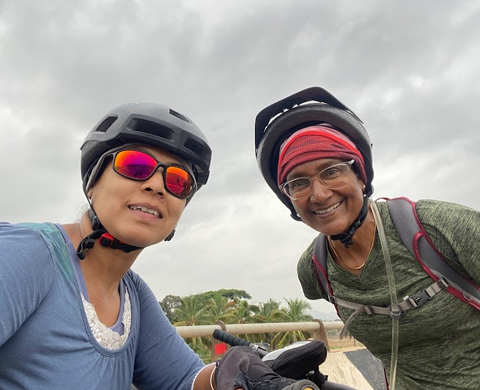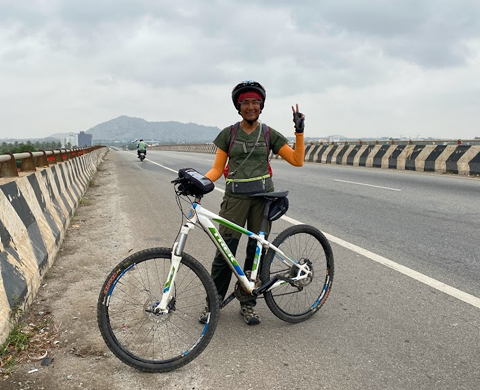 Personalised coaching as per preference and one on one connect, helps you to individualise your fitness needs. Programs offered for various levels of fitness, individual and for groups. Flexibility to choose a program that works for your fitness goals and that suits your schedule.
Whitefield Bangalore and near by areas
All the programs are paid and details on customization and payment will be discussed over the call.
Approximately 3K for 10 sessions in a month
Around 1200-1500 fpr one day trek
Around 2K per day for multi day cycling trip
Set up a call, let's connect and discuss about your current fitness levels and your goals, We can then customise a correct program to help you achieve the goals.
Best method is to call on the below listed number or send an email inquiry